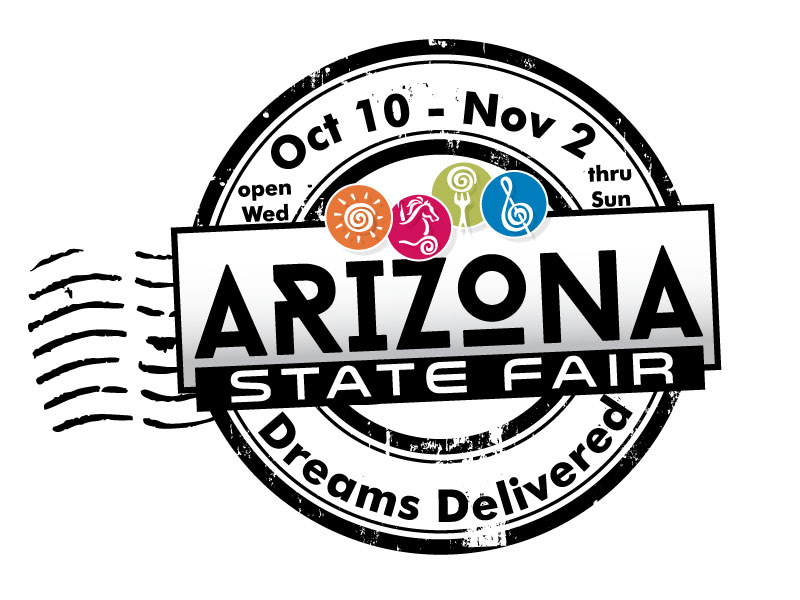 2014 Arizona State Fair Campaign: "Dreams Delivered"

Every year, the Arizona State Fair develops a new theme. This theme is integrated across all collateral for the year, including onsite signage, advertising, web, social media and TV/radio. The theme must represent the lighthearted spirit of the State Fair, harken to pleasant memories of fairs past, and inspire the state to travel to the fairgrounds for 18 days and nights of food, fun, music, and entertainment.
My Role:
For 2014, I developed the Dreams Delivered campaign theme for the Arizona State Fair. This theme was rooted in research that in this world of online purchases, people often find more enjoyment in the anticipation of their package's arrival than in the contents itself. I tapped into that concept by theming the build up to the Fair with a package delivery motif. From the stamp style logo for 2014 to the "special delivery" TV and radio spots, the theme was integrated into all elements of the Fair's promotion. The 2014 Arizona State Fair was ranked 12th in the top 50 North American fairs, with an attendance of 1,147,182 guests.