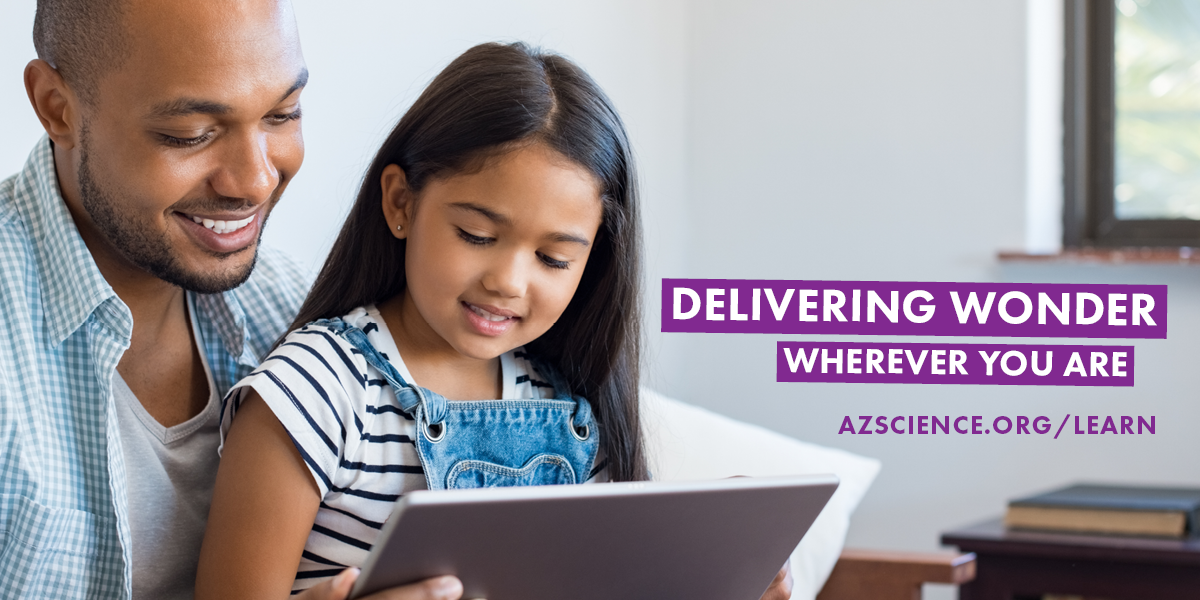 Arizona Science Center - Delivering Wonder, Wherever You Are
During the shutdown related to the COVID-19 pandemic, Arizona Science Center decided to pivot from in-person experiences and offerings to exclusively providing STEM-based content through its website. This pivot led to the creation of the new Online Learning Platform, providing articles, tools, resources, activities, and week-long lesson plans for educators, parents, and students to experience STEM from any digital device. With the new strategic direction, I was tasked with creating the Online Learning Platform pages and content, as well as creating a campaign to promote these new offerings.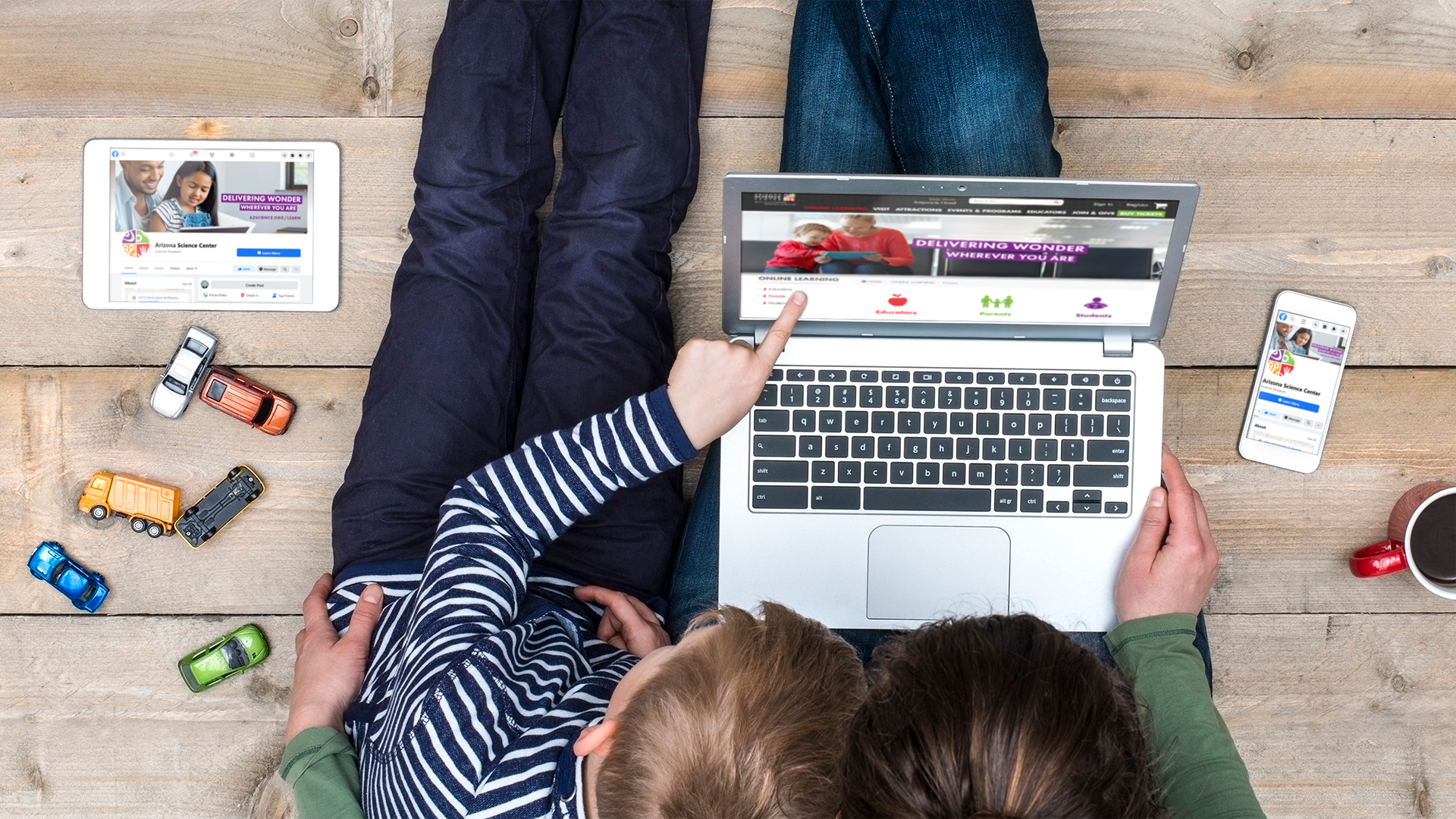 Utilizing educational materials, exhibit content, and scientific equipment, the organization rallied together to create a large volume of content, including science demonstrations, videos, articles, lesson plans, and more. It was my responsibility to manage the process of submissions, reviews, and approvals, along with providing creative content, such as graphics, infographics, animations, and logos. In addition, I was the developer for content organization, site map updates, and distribution of collateral on the website. Using the Umbraco CMS and custom HTML/CSS, I created pages with new, user-friendly navigation layout and structure for accessibility of all ages. As a team, we managed to create and publish over 200 pieces of content in two weeks.
To raise awareness around the Online Learning Platform, we decided to create collateral and messaging promoting the opportunity to experience STEM-focused content anywhere. In alignment with Arizona Science Center's tagline, "Never Stop Wondering. Never Stop Imagining." I created the message, "Delivering Wonder, Wherever You Are." to entice parents and educators to learn more about the new platform. The creative was used on digital advertisements and, to fulfill placements that were booked prior to COVID-19, we developed collateral for placement inside Phoenix Sky Harbor airport.